Windows10Newsinfo | Latest news Blog
| | | | |
| --- | --- | --- | --- |
| Microsoft: Qualcomm is just the beginning of 'Always Connected PC' | | | |
Written by Wayne
Thursday, 12 April 2018 01:54
It's no secret that the first Qualcomm Snapdragon 835-powered laptops are getting a bad rap for their purported performance versus price ratio. So, Microsoft wants to set the record straight, telling us that these first devices are just the beginning of its larger 'Always Connected PC' (ACPC) initiative. "We don't equate 'Always Connected PC' with Qualcomm," Microsoft Windows general manager Erin Chapple says. "We're about choice in the ecosystem and working across our partners." Now, this isn't Microsoft distancing itself from Qualcomm or this first run of ACPC products – in fact, it's anything but. "There will be future [ACPC] devices based on future versions of the Qualcomm silicon," Chapple teases. However, according to Microsoft, an ACPC isn't simply a Windows 10 laptop with an ARM-based processor inside. Chapple reiterates to us that an ACPC is a type of computer that achieves always-on connectivity through LTE (or 5G in the future), can go to sleep without losing progress in internet-connected apps and lasts for more than a dozen hours on a charge. In short, an ACPC is a Windows 10 laptop or tablet that, for all intents and purposes, behaves more like a smartphone. However, that definition doesn't dictate the hardware inside, with Chapple making an interesting point in illustrating this fact. Check it out on
OUR FORUM
.
| | | | |
| --- | --- | --- | --- |
| Microsoft won't let their AI be used for war bots | | | |
Written by Wayne
Wednesday, 11 April 2018 14:40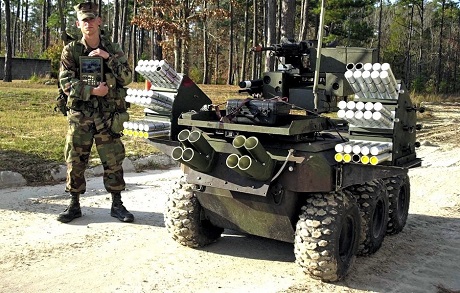 Concerns over the potential abuse of artificial intelligence technology have led Microsoft to cut off some of its customers, says Eric Horvitz, technical fellow, and director
at
Microsoft Research Labs.
Horvitz laid out Microsoft's commitment to AI ethics today at the Carnegie Mellon University – K&L Gates Conference on Ethics and AI, presented in Pittsburgh. One of the key groups focusing on the issue at Microsoft is the Aether Committee, where "Aether" stands for AI and Ethics in Engineering and Research. "It's been an intensive effort … and I'm happy to say that this committee has teeth," Horvitz said during his lecture. He said the committee reviews how Microsoft's AI technology could be used by its customers and makes recommendations that go all the way up to senior leadership. "Significant sales have been cut off," Horvitz said. "And in other sales, various specific limitations were written down in terms of usage, including 'may not use data-driven pattern recognition for use in face recognition or predictions of this type.' More on this topic is posted on
OUR FORUM
.
| | | | |
| --- | --- | --- | --- |
| No new performance improvements for 32 bit NVIDIA drivers from April 2018 | | | |
Written by Administrator
Tuesday, 10 April 2018 20:48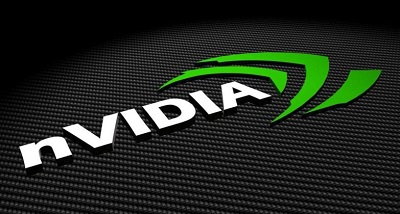 We had earlier reported that NVIDIA will not be releasing any new features for its 32-bit driver version.
Today the company confirmed that it is going to stop developing new features and performance improvements for its 32-bit operating system drivers. The company announced the decision to focus completely on 64-bit platforms. The 32-bit operating system includes Windows 7, 8.1, and Windows 10 which will no longer be receiving any new updates or performance enhancements from NVIDIA. The build 390 was the last update for the 32-bit operating systems. NVIDIA will no longer release drivers for 32-bit operating systems for any GPU architecture. Later driver release versions will not operate, nor install, on 32-bit operating systems. Driver enhancements, driver optimizations, and operating system features in driver versions after Release 390 will not be incorporated back into Release 390 or earlier versions," NVIDIA explained in a blog post. More can be found on
OUR FORUM
.
| | | | |
| --- | --- | --- | --- |
| Windows 10 now displays the battery level of Bluetooth devices | | | |
Written by Wayne
Sunday, 08 April 2018 14:06
Bluetooth devices are perfect if you want to get rid of all those messy cables and keep your desk tidy. I, for one, like to connect by Bluetooth speaker to my laptop and listen to music while working. But there's something that's always driving me crazy: my Bluetooth speaker is running out of battery just when I'm listening to one of my favorite songs. If you really hate it when your Bluetooth device runs out of battery and disconnects from your computer, we've got some good news for you. Windows 10 Redstone 5 will display the battery level of Bluetooth devices so that you won't be caught by surprise by low battery issues. If you're an Insider, you can already test this new feature by installing Windows 10 build 17639. It is worth mentioning that this new feature won't be compatible with all Bluetooth devices. For Bluetooth devices that do support this feature, Windows 10 will update the battery percentage whenever the computer and the device are connected. Being able to check the battery level of Bluetooth devices is very useful if you use many Bluetooth devices with your Windows 10 computer.Check it out on OUR FORUM.
| | | | |
| --- | --- | --- | --- |
| Google Chrome is scanning your PC but it might just be a nasty bug | | | |
Written by Wayne
Saturday, 07 April 2018 20:19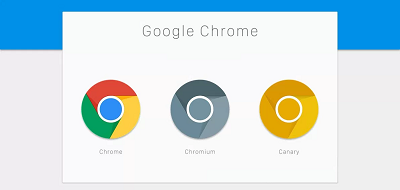 A few days ago Kelly Shortridge, a product manager at SecurityScorecard detected some unexpected behavior on her PC, as a honeypot Canarytoken reported being accessed by Chrome.exe. That's not what you'd expect from a web browser normally, except for one thing -- Google did add some antivirus-y capabilities to its browser on Windows late last year as an enhancement to its Chrome Cleanup tool that can help reset hijacked settings. Google Chrome security lead Justin Schuh explained how the feature works and pointed to some documentation about it, and that was that -- until last night. It turns out the "AV scanning" wasn't that at all, and what it was doing could affect you right now. It turns out that Chrome is checking the integrity of downloaded files at startup, and a bug leads it to that particular folder. It relies on the Downloaded History list for this check, and if you have a lot of files in there, it could slow down your computer when you start Chrome. While the dev team is working to skip the check entirely in a future update, users worried about it can fix it by clearing their download history. The Windows version of Chrome is able to detect and remove certain types of software that violate Google's Unwanted Software Policy. If left in your system, this software may perform unwanted actions, such as changing your Chrome settings without your approval. Chrome periodically scans your device to detect potentially unwanted software. In addition, if you have opted in to automatically report details of possible security incidents to Google, Chrome will report information about unwanted software, including relevant file metadata and system settings linked to the unwanted software found on your computer. Learn more on OUR FORUM.
| | | | |
| --- | --- | --- | --- |
| Microsoft HoloLens 2: ARM processor and everything we know so far | | | |
Written by Administrator
Friday, 06 April 2018 17:51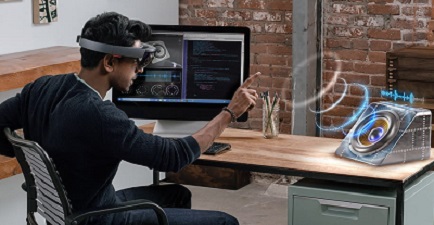 HoloLens is one of Microsoft's most innovative projects and the company is still committed to improving it. The Microsoft HoloLens 2 will be announced by end of this year and the second-generation of the company's most innovative project would become widely available next year. Microsoft is embracing a different strategy with the HoloLens 2 and it's all because the software giant is ahead of its competitor. Codenamed Sydney, the HoloLens 2 with the substantial improvements that would keep Microsoft ahead of its rivals in the competition is launching soon. So here's everything we know about the company's long-rumored HoloLens 2. According to a new report, Microsoft HoloLens 2 will be powered by an ARM processor as Intel has stopped developing the Atom processor that powers the first generation of HoloLens project. The ARM processor would contribute to the mobility of the next HoloLens and the device will also offer longer battery life. The full report posted on OUR FORUM.
| | | | |
| --- | --- | --- | --- |
| What are Virtual Credit Cards | | | |
Written by Wayne
Thursday, 05 April 2018 19:11
Cards are ideal for online usage even if the card information is compromised, the hacker cannot use them beyond the loaded balance and the present daily usage limits.
As the name suggests, Virtual credit cards are virtual in nature and are not issued physically. They do not have any plastic presence at all. They exist only virtually, and that is how they provide protection. Virtual Credit Cards are basically randomly generated numbers designed to protect your traditional credit card information when shopping online. Even if the number gets hacked, the hacker cannot use it beyond the loaded balance and the present daily usage limits. It is an online service that is linked to the Netbanking account of the user. You just need to log in to the online portal and create a Virtual Credit Card for the required amount whenever you need to pay online. It is an extended version of your credit card that offers you an extra layer of protection. Find out more on
OUR FORUM
.
| | | | |
| --- | --- | --- | --- |
| Intel won't release Spectre patches for some older chips | | | |
Written by Administrator
Wednesday, 04 April 2018 13:45
Intel has been rolling out microcode updates meant to help protect users from attacks based on the recently disclosed Spectre and Meltdown vulnerabilities. But while most Intel chips released in the past decade or so are vulnerable, Intel has decided not to released some previously promised updates for certain chips released between 2007 and 2009. The company released an updated version of its Microcode Revision Guidance on April 2nd, 2018 and it lists the production status for a number of chips as "stopped." Intel says that after investigating the architecture and capabilities, the company has decided to scrap its planned updates. In other words, it'd be tough to release an effective update and/or there aren't that many people still using those chips anyway and/or those that still are using them say that they're not worried about malware gaining access to their systems in a way that would allow private data to be extracted without permission. Posted on OUR FORUM is Intel's announcement and the chip affected.
«
Start
Prev
1
2
3
4
5
6
7
8
9
10
Next
End
»
Page 2 of 61